White Plains,
Westchester and
The Hudson Valley
whiteplainsusa.com


Animal Haven -- For decades small animals and birds have been living behind the homes on Murchison Place. A perfect area with plenty of water and food in a peaceful neighborhood.
Up to now their only enemies have been hawks a black cat and cruel winters. Now many of thei hiding places and homes have been destroyed and FASNY plans to use the area for ball fields and parking.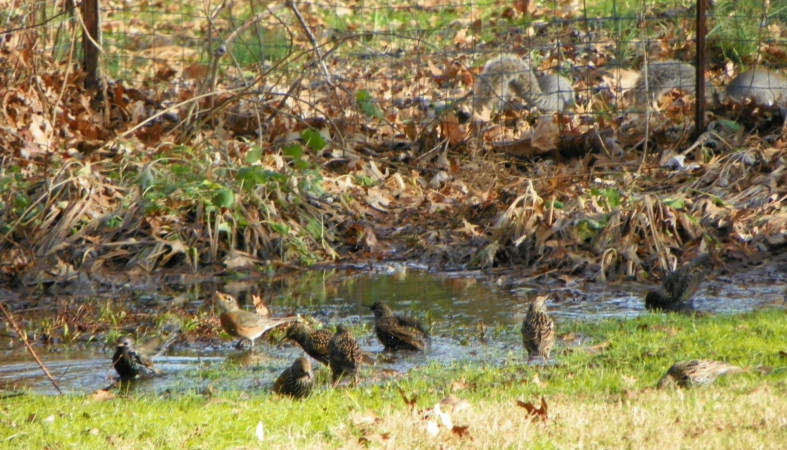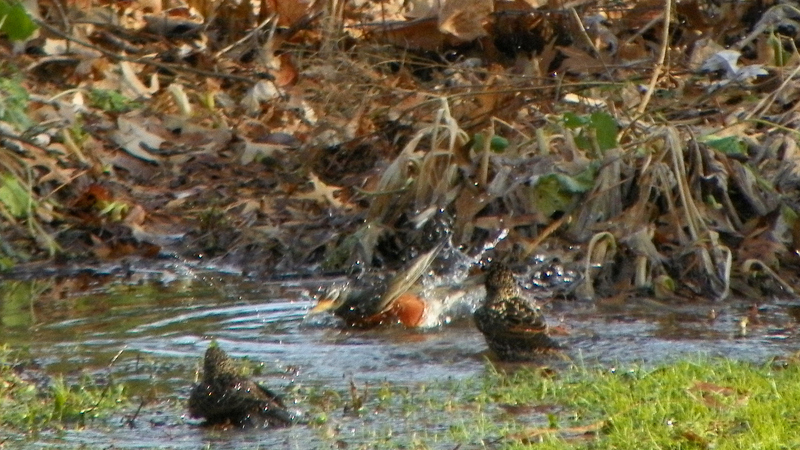 Letter from White Plains School Board to Mayor Roach and the Common Council:

WHITE PLAINS BOARD OF EDUCATION

The Honorable Mayor Thomas Roach and Members of the White Plains Common Council
City Hall
255 Main Street
White Plains, New York 10601

Ladies and Gentlemen:
The White Plains Board of Education (the "Board") wishes to convey to you the Board's opinion
concerning certain aspects of the proposed relocation of the French American School of New York ("FASNY") to the site of the former Ridgeway Golf Course (the "Site") as well as certain safety concerns relating to our students districtwidc.

We do this because:

1. White Plains High School and Ridgeway School are two of the largest neighbors of the proposed FASNY Site,
2. Our students, their families, our staff and the operations of the White Plains Schools would be significantly impacted by FASNY's operations at the Site; and
3. We possess the expertise and decades of practical, hands-on experience operating a school system in the City of White Plains and thus we are uniquely qualified to assess the associated safety, traffic and transportation issues.

continued

Best School District in America: Edgemont
Best Public School Districts ranks 8,738 school districts based on dozens of key statistics and 4.6 million opinions from 280,000 students and parents. A high ranking indicates that the district contains great schools with exceptional teachers, sufficient resources, and a diverse set of high-achieving students who rate their experiences very highly. more

Best Private High School in Westchester: Rye Country Day School
Best Private High Schools ranks 3,880 high schools based on key student statistics and more than 120,000 opinions from 16,000 students and parents. A high ranking indicates that the school is an exceptional academic institution with a diverse set of high-achieving students who rate their experience very highly. more

EF Academy - The World Leader in International Education. Thornwood, NY.
For almost 50 years, we've helped millions of people become citizens of the world by breaking down barriers of language, culture and geography. Through cultural exchanges, educational travel, language training and degree programs we are the World Leader in International Education.
We've built a global network of 25,000 teachers, 9000 staff and 400 schools and offices in more than 50 countries. more
September 6, 2014

Dear White Plains neighbors,
Many of you have received a letter from a group of White Plains residents regarding the proposed FASNY campus in our city. Since the letter was full of errors and missstatements we decided to post the neighborhood associations' reply in full: continued

Gedney Association - North Street Civic Association - Havilands Manor Neighborhood Association - Club Pointe Association - Maplemoor Lake Association - Wyndham Close Association - Glenbrooke Association - Rosedale Neighborhood Association continued

---------------------------------

Background information on the sale of
Ridgeway C.C. to the French American School

City of White Plains
White Plains is located in the center Westchester County New York, about 24 miles from mid-Manhattan.
The central location of White Plains has played an important role in its development. It has been the seat of Westchester County government since 1778, and has evolved into a city of diverse real estate, economic activity and major employment center. White Plains commercial real estate includes high-rise office buildings and campus-style corporate office parks.
As the marketplace for one million people, White Plains has become the leading regional retail center. Located here are shopping malls with branches of many major New York City department stores as well as small retail shops and boutiques, art galleries and a wide variety of restaurants. The city serves as a regional center for medical and legal services.
White Plains offers its residents a unique blend of urban and suburban life. There are more than 40 churches and synagogues, representing almost every major religious denomination.

County of Westchester
Westchester County is situated immediately north of New York City bordering on Connecticut on the east and the Hudson River on the west. The County's population is about 924,000 and 75% of the county population lives within a 40 minute commute of mid-Manhattan.
The County has 6 Cities, 14 Towns and 23 Villages many of which overlap and can be confusing to visitors. Westchester municipalities are served by 40 School Districts. 23 Institutions of Higher Learning have facilities in the County.
Westchester County is served by the Hudson, New Haven and Harlem Divisions of Metro North - North America's largest transportation network.
Highways in Westchester include four Interstate Highways: I-87, I-95, I-287 and I-684 and seven parkways.
Westchester County Airport (HPN) is the fourth busiest in New York State. Direct flights from Westchester include Toronto,Chicago, Detroit and Florida.

Hudson River Valley
Some influential dates:
1609 - Henry Hudson sails up Hudson to Albany.
1614 - Dutch start trading posts on Hudson River.
1625 - New Amsterdam officially founded.
1674 - Dutch cede territory to England.
1782 - George Washington headquarters in Newburgh.
1807 - Fulton & Livingstone start Hudson River steamboat service.
1824 - Robert R. Livingston looses Hudson River steamboat monopoly.
1825 - Erie Canal, Buffalo to Albany opens.
1828 - Delaware & Hudson Canal opens.
1829 - Cornelius Vanderbilt enters steamboat business on the Hudson River.
1851 - Railroad completed on east shore of Hudson River.
1866 - Jay Gould takes control of Erie R.R.
1867 - Cornelius Vanderbilt gets control of NY Central RR. servung the Hudson Valley.
1870 - John D Rockefeller forms Standard Oil.
1878 - Electric light perfected.
See: Hudson Valley Chronology